We are the only group in the Principality of Andorra that offers 360° legal, fiscal and capital (or assets) management support
Sharing the values of the group, at Augé Holding Group, we consider the customer as the undisputed protagonist and the main beneficiary of all our effort and dedication. Due to the different services and practice areas in which we expertise, this translates into an agile and effective response to any question that may arise. We consider our service as synonymous with a 360º solution.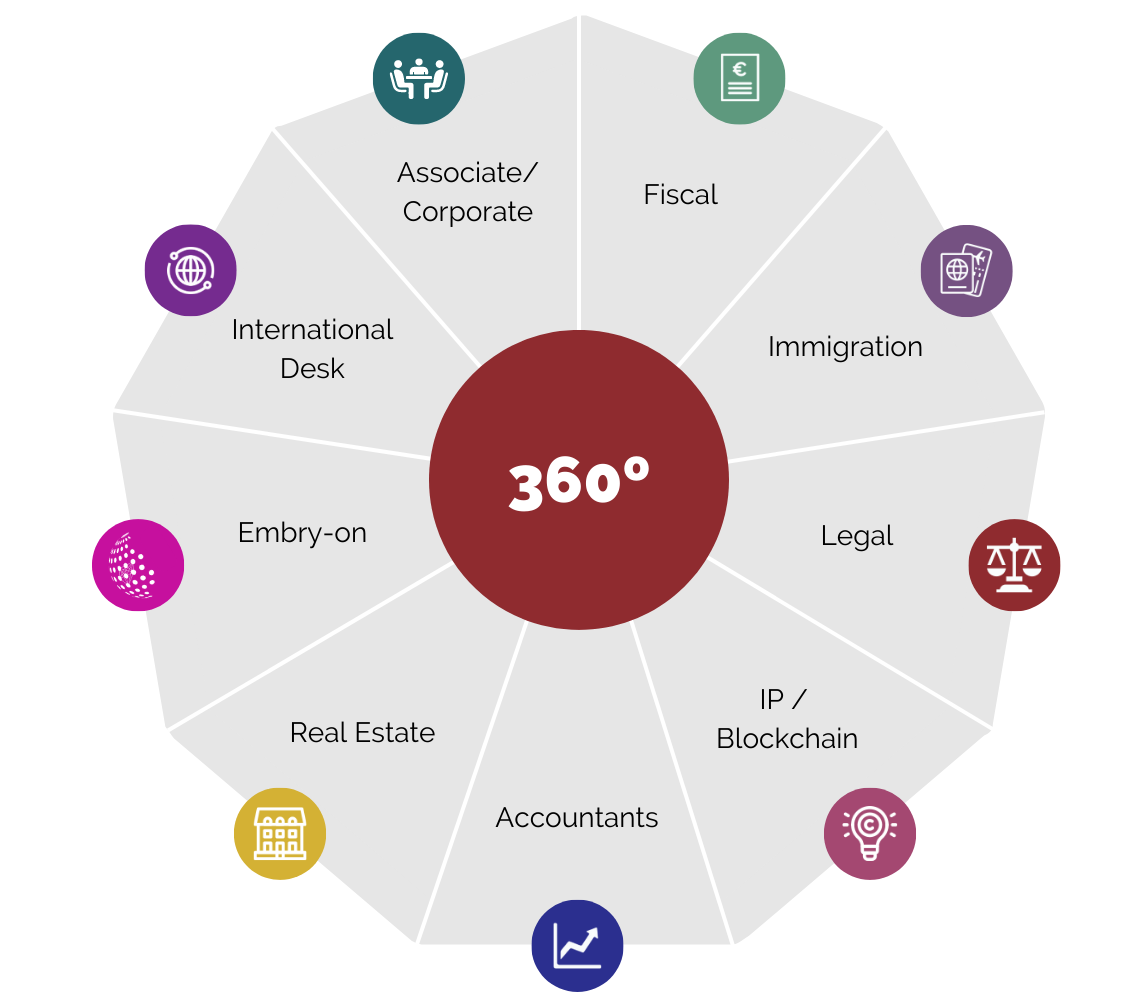 Vision
Augé Holding Group is a leading company in comprehensive strategic consulting services (360º) both for foreign investors and for companies already operating in the Principality, thanks to the experience, technical qualifications, and professionalism of a multilingual and multidisciplinary team.
Mission
Augé Holding Group aspires to maximize the contribution of value to its clients and employees, thanks to a professional, empathetic, and didactic approach that emanates from the enhancement of knowledge and the human virtues of a consolidated team, inspired by the ethical values that have upheld this family business for over 25 years.
Pere Augé, lawyer, tax advisor and patent & trademark agent, has successfully led a professional legal and tax firm for three decades.
Pere Augé is a member of the Bar Association of Andorra (Col.legi d'Advocats d'Andorra), a member of the Association of Tax and Fiscal Advisors of Andorra (l'Associació d'Assessors Tributaris i Fiscals d'Andorra) and of the Association of Accredited Representatives of the Principality of Andorra (Associació de Mandataris Acreditats del Principat d'Andorra), Patents and Trademarks. He is also a member of ACTINN Andorra Technology and Innovation Cluster (Clúster de la Tecnologia i de la Innovació) and member of the National Strategy for Innovation and Entrepreneurship (Estrategia Nacional d'Innovació i Emprenedoria) promoted by Andorra Research + Innovation.
Likewise, he is a member of the Andorran Business Confederation (CEA), where he has chaired the Andorra Brand Commission for several years to later becoming a member of the jury of the biannual CEA Awards as Promoter of the Andorra Brand (Marca Andorra). In addition, he regularly collaborates as a columnist with El Periodic d'Andorra, the magazine La Nova Escapada and the digital portal All Pyrenees. He also participates biweekly in an economics section of Radio Nacional de Andorra, in addition to collaborating with other media from time to time.
Finally, he is a regular speaker at events essentially aimed at the international promotion of Andorra country´s brand and, in particular, at attracting talent and promoting the digital economy, entrepreneurship and innovation, with the aim of promoting the new Andorran entrepreneur ecosystem and reinforce the Andorra Living Lab initiative.